VTouch won CES 2022 Innovation Award in 3 categories
2021-11-11

'CES 2022', the world's largest IT and home appliance exhibition, will be held in January next year, and AI start-up, VTouch (www.vtouch.io), won 'CES Innovation Honoree' in 3 categories: 'Virtual & Augmented Reality', 'Smart Home', and 'Home Appliances'.
 The award-winning 'SpatialTouch™ Home' is a product that allows users to control all visible devices by pointing them with their bare hands by accurately identifying the location and movement of the user with artificial intelligence technology. For example, in a smart home where TVs, air conditioners, and sound devices are connected through networks, a user sitting on a sofa can point and control distant home appliances and objects.
[ SpatialTouch™ Home Product Image ]

Recently, technologies related to virtual spaces such as VR, AR, and metaverse are becoming a hot topic. SpatialTouch™ is a technology that can control real objects and devices rather than virtual graphics such as VR and AR. The virtual world is used to create value in the real world. When a user points at a device in reality, it recognizes its motion and sends it to a digital twin that replicates reality, matches it with a virtual SpatialLink™, and brings the signal back to reality to control the real device. 
Kim Seok-joong, co-CEO of VTouch, said, "SpatialTouch™ Home is the first spatial computing environment implemented in real reality rather than virtual graphics. It will be the beginning of the VTouch plans to release a SpatialTouch™ Home product that can be applied to B2B applications such as hospitals and hotels in the second half of next year, and provides customization and optimization services according to the customer's usage environment.
[ SpatialTouch™ Home Example ]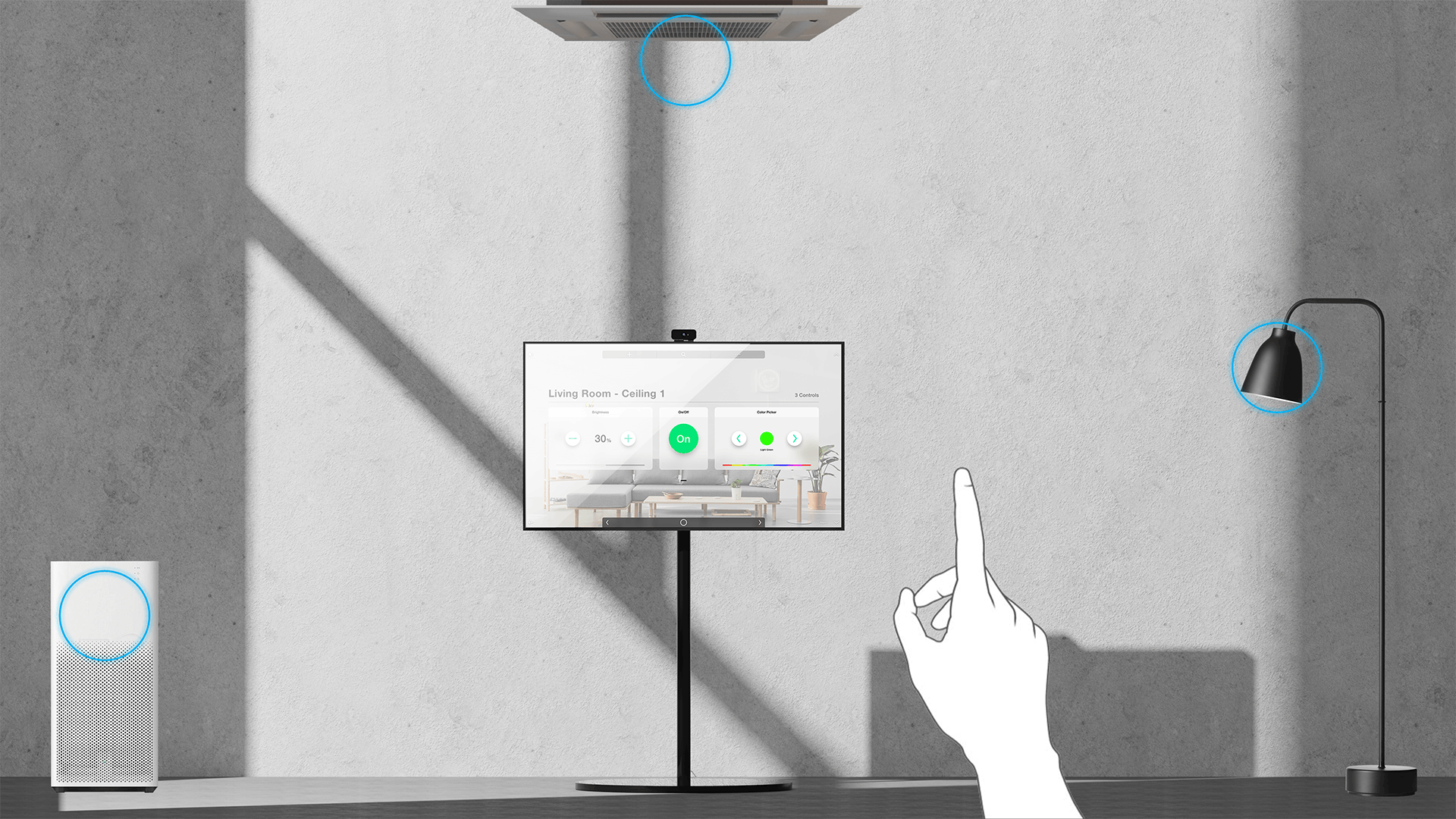 Meanwhile, an official from VTouch who won two innovation awards for the 'SpatialTouch™ panel' at CES 2021 said "The SpatialTouch™ panel is replacing the existing unsanitary touch panel and buttons with a hygienic and convenient SpatialTouch™ panel. "
 V-touch (contact@vtouch.io) has won five innovation awards which is unusual for a startup, and will hold a SpatialTouch™ Panel' at Eureka Park #61313 in Las Vegas, USA from January 5 to 8, 2022 at LVCC Central Hall #17169 to introduce 'SpatialTouch™ Home'.