VIRTUAL TOUCH
Home
With Vtouch, user can control multiple devices and displays simply by pointing at them.
Key Features
Virtual Touch is a technology that analyzes the user's motion with deep learning (AI) technology through a 3D camera, allowing you to pinpoint where a person is pointing and select that precise point at the same time.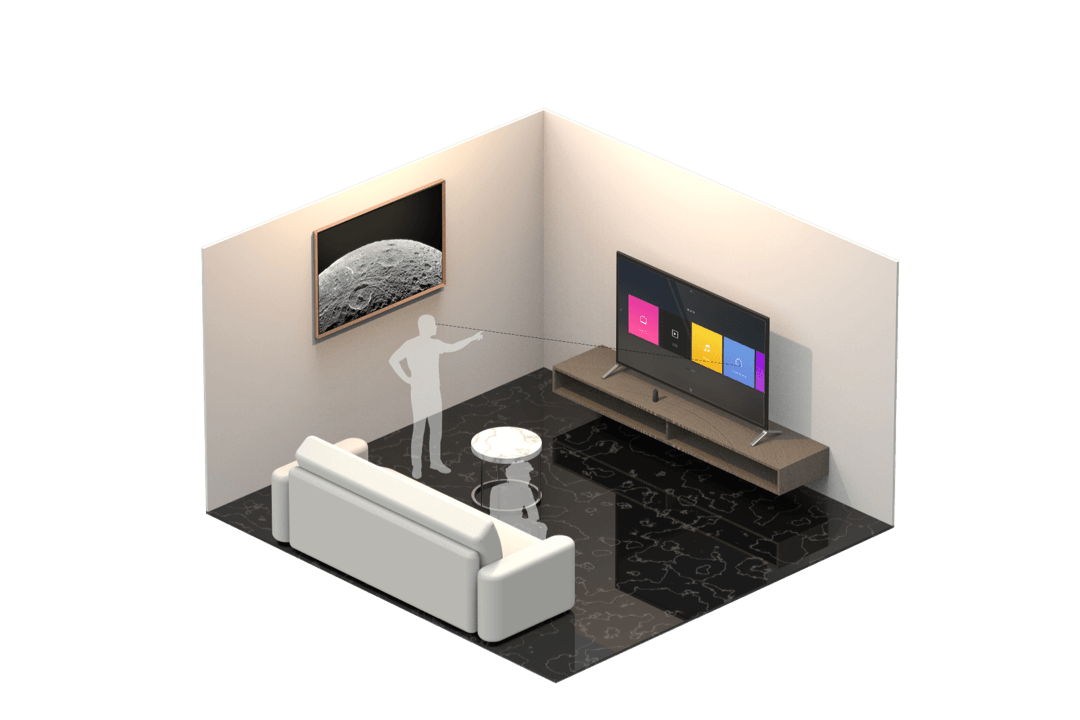 Direct Control

You can directly control many different devices such as fan, speaker, light by directly pointing at them. You can even control displays and things.

Versatility

Single system covers all devices in a space.

Touch-like Interface

Works exactly the same way as touch panels work.New users can use it right out of the box without a guide.
compare
Existing Gestures vs. Virtual Touch
Display Control
Touch Type


(Natural Pointing)

Mouse Cursor type
Control Time
Real time
2 Seconds or more
IoT Control
Direct Pointing


(Standard gesture covers most frequently used functions)

Gesture Matching


(Need a different gesture per feature)
Error
Low error


(Patented 4-step filters preventing unintended action)

High error


(Unintended action)
Future Home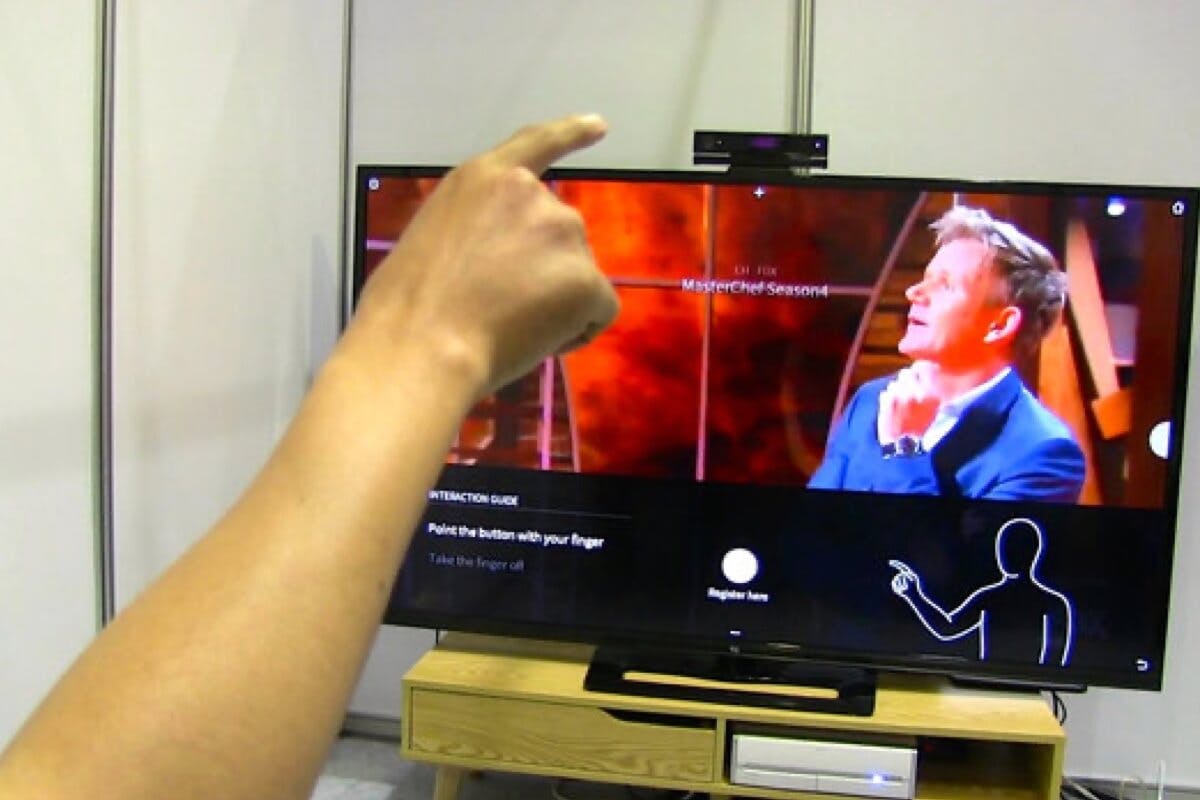 The future space will evolve into a spatial computing environment. Just like clicking a hyperlink on the web, you can control the spatial link of a 3D object by virtually touching it.
Next Big Thing, Spatial Computing
Environment
Desktop
Mobile
Spatial
Typing
Keyboard
Virtual Keyboard
Voice
Pointing
Mouse
Multi Touch
Virtual Touch
Connection
Hyper Link
Hyper Link
Spatial Link
Applicable to
2D graphic
2D graphic
3D physical object,
2D/3D graphic
The world's first complete contactless touch technology
Hygienic, non-contact, long-range touch solution for post-covid-19 era