Kia envisions the post-autonomous era at CES 2019
2019-01-11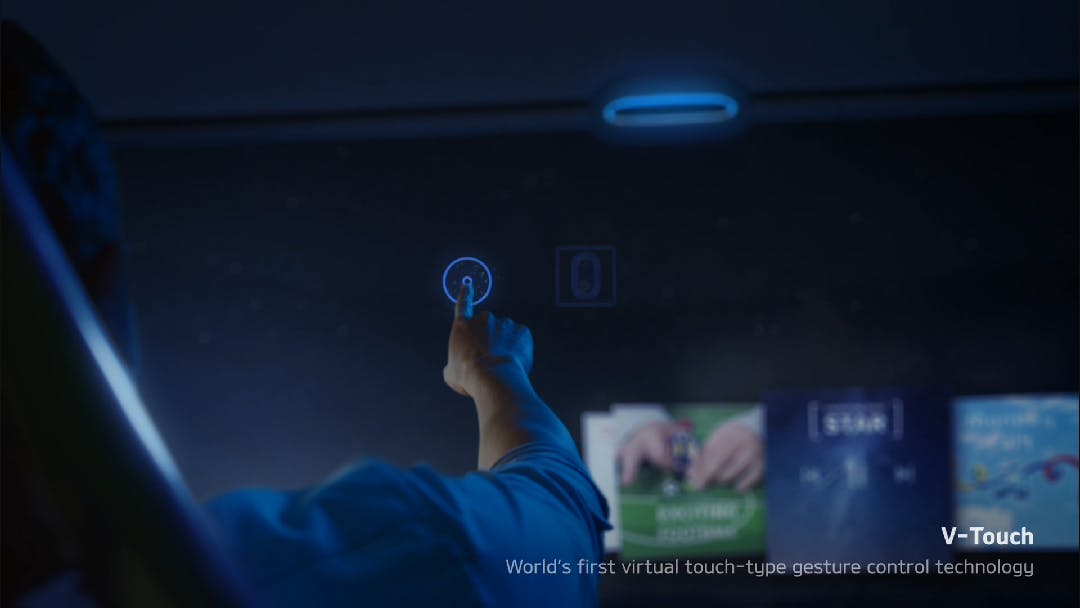 Technology that reads your eyes and fingertips, VTouch.
V-Touch is the world's first virtual touch-type gesture control technology that enables effortless control of numerous vehicle features with the simple swipe of a finger.
V-Touch tracks the occupant's sightline and fingertip position with a 3D camera, then instantly and accurately controls the desired vehicle feature. Its simple yet sophisticated user interface is unparalleled compared to other preexisting gesture control systems.
Kia is making the future of mobility as easy and intuitive as possible by replacing the need to physically press buttons or give voice commands with a simple glance and movement of your fingertip.